In 2006, Joyful Journeys was blessed to receive a Jeep to aide in transporting Novahu and Manjula to neighboring villages to help spread the Gospel and establish Cutting and Tailoring Centers. This vehicle was also essential when it came to doing the daily marketing for the hostel children and Lunch Bunch kids; can you imagine shopping for groceries to feed an excess of 100 children on a daily basis!?! Then in 2012, money was raised to purchase a mini van to help transport children to and from school. It was also a nice asset when it came to taking the hostel children on outings, opposed to renting numerous auto rickshaws to get them around. The added bonus was that our travelers were able to use this as a means for transportation when visiting.
Well, after years of regular maintenance and many repairs due to the wear and tear on these 2 vehicles, not only from what's already been mentioned, but from driving on streets that are in far worse condition then 7th Ave. in West Bend was prior to the recent repairs, they finally hit the point of no return and needed to be scrapped.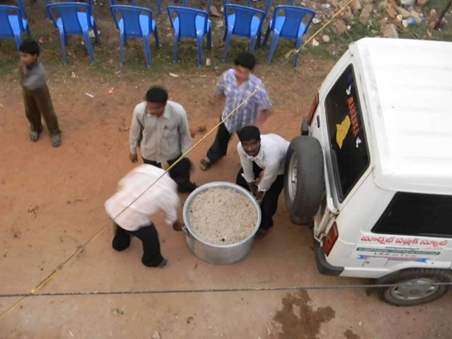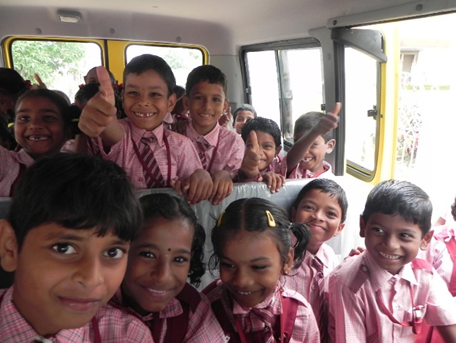 In 2015 a car was gifted to Joyful Journeys in India and in 2019 a full-size school bus was donated to JJ Marshall School; both of these vehicles were and remain a blessing to our ministries thanks to the generosity of a couple faithful supporters.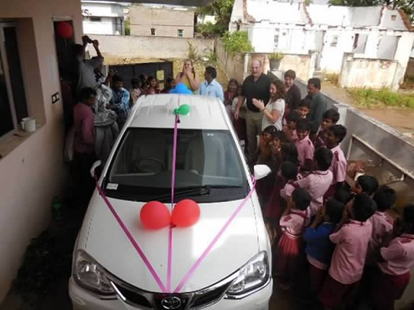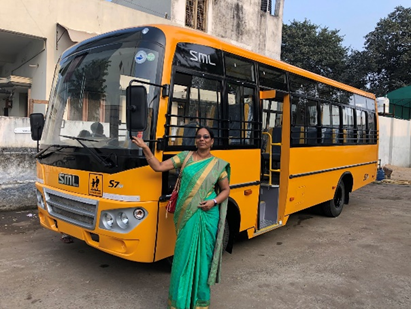 The predicament we currently find ourselves in is that the car is inadequate to facilitate the daily needs that were previously listed, and the school bus is overkill when it comes to shopping and running errands. It is the hope and prayer of Joyful Journey leadership that we can replace the two scraped vehicles with a new minivan that would serve our ministry on multiple levels.
The cost of a new van that would be customized to fit our needs is $22,000.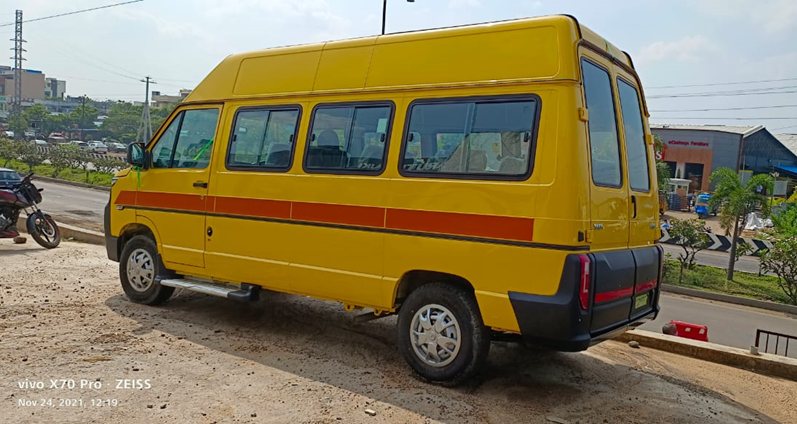 Over the years, Joyful Journeys Ministries has been able to move mountains thanks to the faithfulness of many who have allowed God to work in and through them!
We invite you to prayerfully consider how you can help us meet this need
so that we can best serve our siblings in Christ on the other side of the world.
If you have any questions, contact Jenny Landowski at 262-334-2886 or director@immanuelwestbend.org
Checks can be made out to Joyful Journeys and mailed to Immanuel Church, 501 Walnut Street, West Bend WI 53095; online donations can be made securely through this website.